A Level Chemistry – LiveSchool
LiveSchool is a new way of learning A Level Chemistry from Pembrokeshire College.
You will have access to 60 x two hour A level Chemistry lessons delivered live by your course tutor (one per week during term time throughout the course).
All of these live sessions are also recorded to allow you to access any of your previous lessons whenever you want to…which is very useful for revising!
LiveSchool also includes A level Chemistry revision and exam preparation sessions towards the end of the course.
Qualification: Chemistry A-level (H432)
Awarding Body: OCR
Start Date: October 2017
Exam Date: May/June 2019
LiveSchool Session Day: TBC
LiveSchool Session Time: TBC
Duration (including self study):  360 hours
LiveSchool Lessons: 60 x two hour sessions
Class Size: 12 students
Support: Tutor support and exam preparation
Fee: £900 per year (2 year course)
Course Specification: Chemistry A-level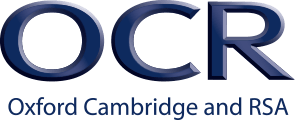 We are delighted!
We cannot fault to the College's online course,
Trudy's feedback (tutor) was always focussed,
personalised, extremely helpful and very prompt.
Excellent